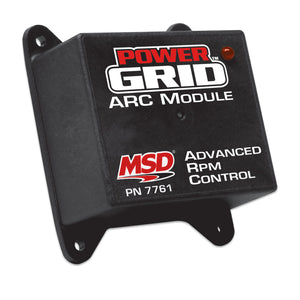 Now there is even more control with the PN 7761 module for the Power Grid System Controller. This module sets rpm limits based on slew rate (rpm acceleration) or based on time since launch. All of this is programmed seamlessly in MSD View.
Features:
Plugs into CAN-BUS Bridge
For use with Power Grid Controller
4-Connector CAN-Bus Hub required
*All items must currently be purchased through the shop at Norm Grimes Racing. This is to ensure availability and confirm part compatibility. Please contact us at 818-504-9181 (Main) or 805-501-1810 (Cell) during normal business hours to speak to a sales representative.
Mon-Fri 8:00 am – 5:00 pm
Sat by appointment
Sun closed