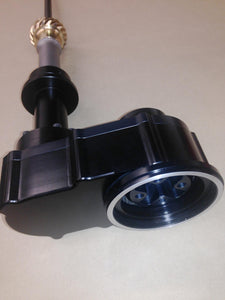 This precision CNC machined Mag Drive will give you the very best in magneto firing stability with reliable long lasting service.

Made to be used in BAE, AJPE, KB & some Noonan Racing Hemis.

PN KJC-MDS01 (Support Bracket) is sold separately
*All items must currently be purchased through the shop at Norm Grimes Racing. This is to ensure availability and confirm part compatibility. Please contact us at 818-504-9181 (Main) or 805-501-1810 (Cell) during normal business hours to speak to a sales representative.
Mon-Fri 8:00 am – 5:00 pm
Sat by appointment
Sun closed